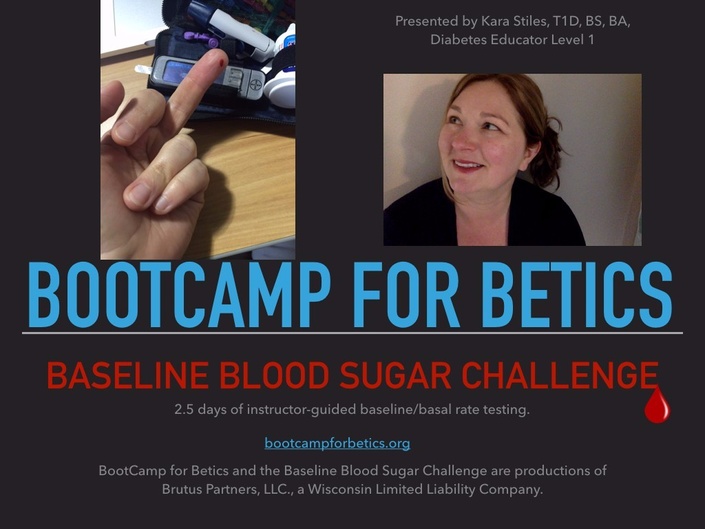 The Baseline Blood Sugar Challenge
Diabetes 201: It Gets Better
Thank you for working to produce these materials, its so encouraging just to hear voices of other diabetics who face the same challenges I do! - September, 2016 participant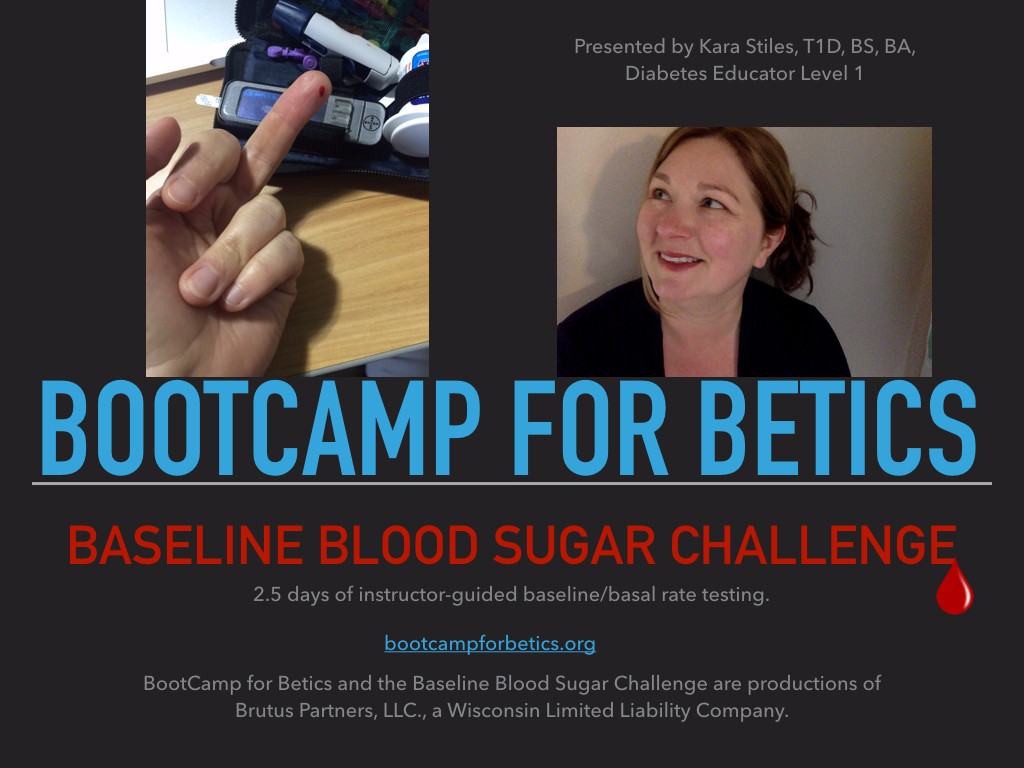 Price: 59.00 USD
This course is not open for enrollment.
Is your A1C out of target range? You're not alone.
Do you dread going to the doctor? I know what that's like.
Are you sick of fighting what feels like a losing blood sugar battle? Let me tell you a secret:
The first step to lowering your A1C is to flatline your baseline.
When you're ready to really start kicking your blood sugar's butt, join me for my blood sugar jumpstart.
It's 2.5 guided days of baseline testing in 4-8 hour blocks, plus 5 additional days of e-mail lessons. This course provides YOU with the tools to diagnose whether your baseline blood sugar is a flatline, a roller coaster, or something in between.
And, I'll help you take the necessary steps to flatline your baseline once you've recorded your fasting baseline.
Look, fasting isn't fun, and neither is poking our fingers every hour during a fasting block. But it DOES work to help diagnose and fix baseline blood sugars.
Once you sign up, I'll provide all the printables, including log forms, instructions and reflection questions, before the event starts.
All you have to do is watch the instructional video, download and print some stuff, check your email every day for a few days, and have enough test strips to get through the weekend.
Not sure if you're ready? Check out the printable Preparation Checklist to make sure you have everything you need.

This course includes:
-Video instructions
-Printable course materials
-Printable schedule & blood sugar log
-E-mail lessons
-A surprise gift
Most people choose to start this mini-course on a Friday because it is easier to perform fasting activities over the weekend. But you can actually start this course any time.
Please review the preparation instructions (with your doctor, if necessary) before you register.
This course is not open for enrollment.
Thank you for providing this program for me. After 13 years of not knowing what to do with myself, the fasting and meals of limited carbs was enlightening. My BG was always below 145 during the weekend. I hope to find a way to control myself. Again thank you. - September, 2016 participant
You are a great teacher and provide so much helpful information! Thank you. - September, 2016 participant

Great! As a pump wearer for many years I have done only 'mini fasts' in recent years which proved to be misleading, a full fast is not something I have done is say 20 years. This format is great, manageable way to get data for a 24hr period with minimal disruption. - September, 2016 participant
This course includes 2.5 days of instructor-guided blood sugar checking and fasting in blocks of 4-8 hours, plus a full instructional e-mail series. Bootcamp for Betics will provide all instructions, logs, reflection questions and other forms in electronic (PDF) format at no additional charge to all registered participants. Participants must provide their own blood sugar meter and at least 40 test strips in order to participate. Participants taking Sulfonylureas or rapid-acting insulin (including insulin mixes such as 50/50, 70/30 or 75/25) should check with their doctor about whether to take these medications during an active fast. Participants taking metformin/sulfonylurea combination pills should check with their doctor about getting two or three metformin-only doses to take as needed or during active fasting periods. We encourage all registered participants to check with their doctor before starting this course. BootCamp for Betics is not a medical center and cannot provide medical advice. If you experience a health emergency, please call your doctor, go to the hospital or call 911.

Your Instructor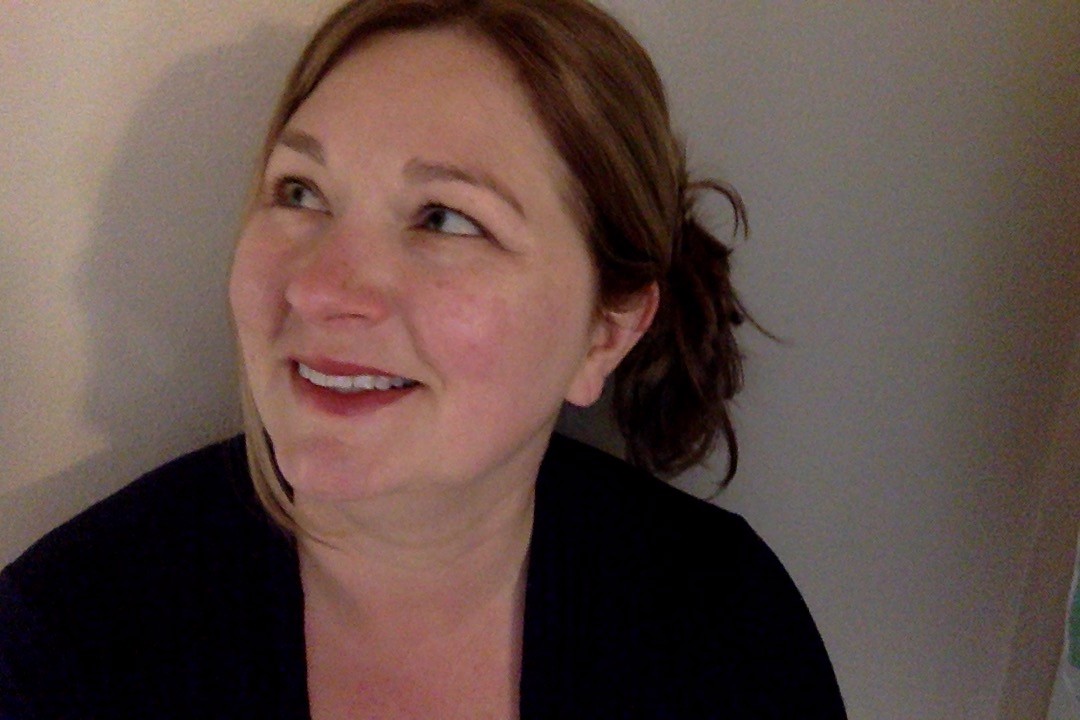 Hi, I'm Kara.
I have a diabetes educator level 1 certificate from AADE and a couple of bachelors degrees from the U of Arizona. I have a regular day job as a technology consultant, and even though I like my day job, diabetes is my true passion.
I've been type 1 diabetic since 1986. I've been attending diabetes camps since 1987. I've been a camper, a counselor, a staff director and training director at diabetes camps for the last 30 years. My late maternal grandmother had diabetes, and died from complications related thereto. Both of my grandfathers have diabetes, and so do my dad and my uncle. My little brother is hyperinsulinemic, which means that his pancreas is already overproducing insulin to counteract his body's insulin resistance. I hate diabetes!
But guess what. Diabetics aren't doomed. There is a way to have diabetes and still live a long and healthful life, but, at times, it can be hard as hell. Like, really, really, insanely hard. But I've finally figured out how to lower my blood sugars and keep my A1C at a reasonable level (5.7-6.3). And it's not easy, and sometimes I screw up, but my method is totally workable for anyone who wants to fix their blood sugar, including you. And I want to share what I've learned with you, so that you can be healthy and feel better, too.

With Betic Love,
Kara